Shop Areas

Paxspace has over 2500 sq. ft. of shop space distributed among three areas with 24/7/365 keypad access for members. All spaces are environmentally controlled with significant space allocated for member tool storage and long-term project builds.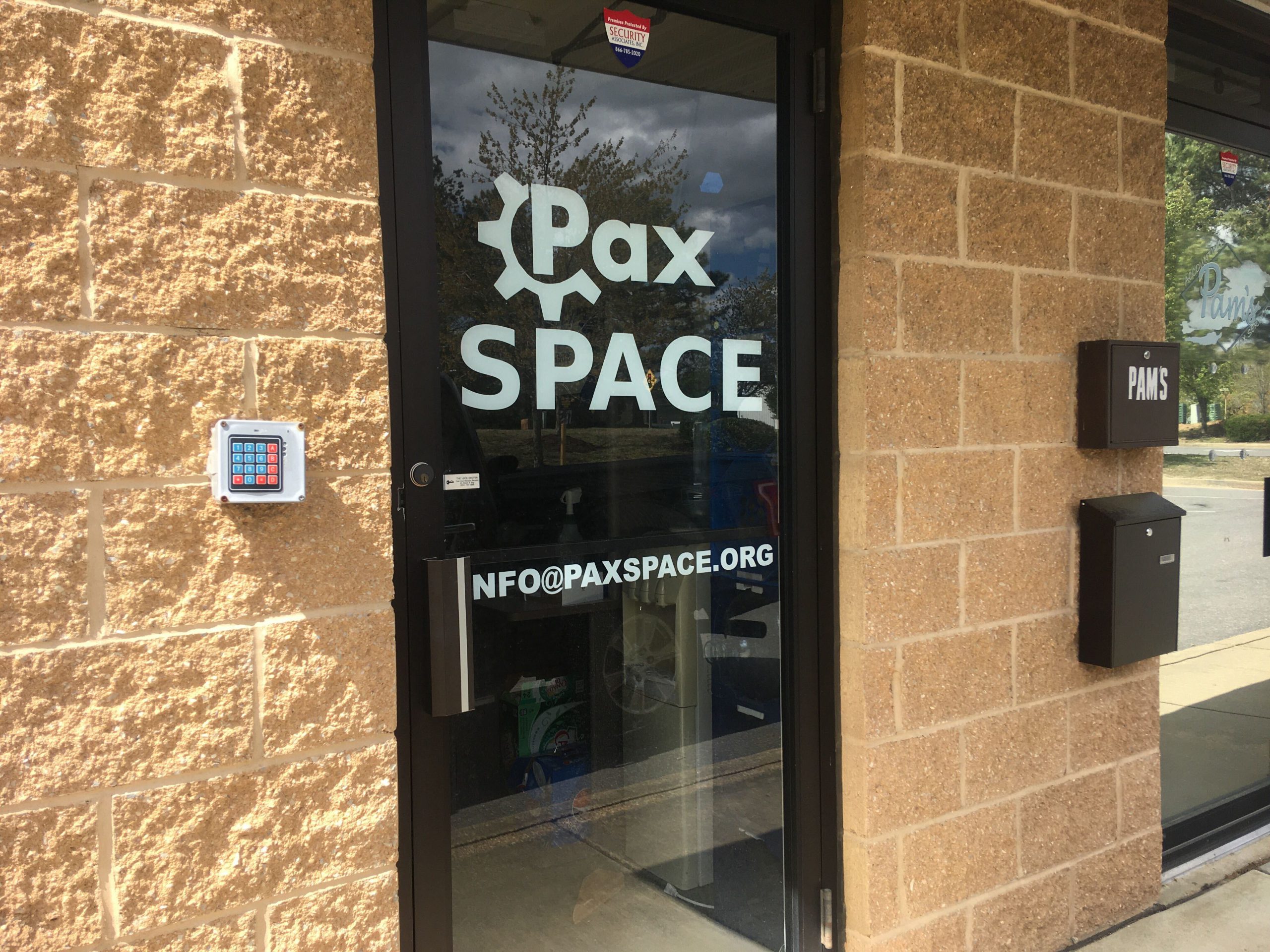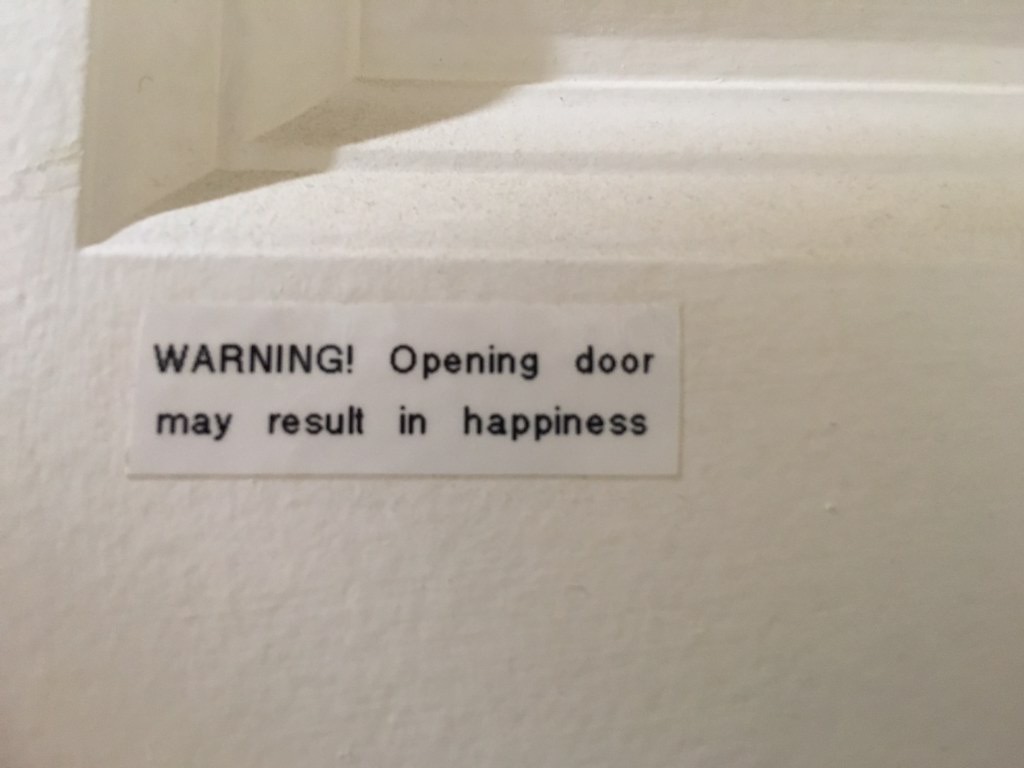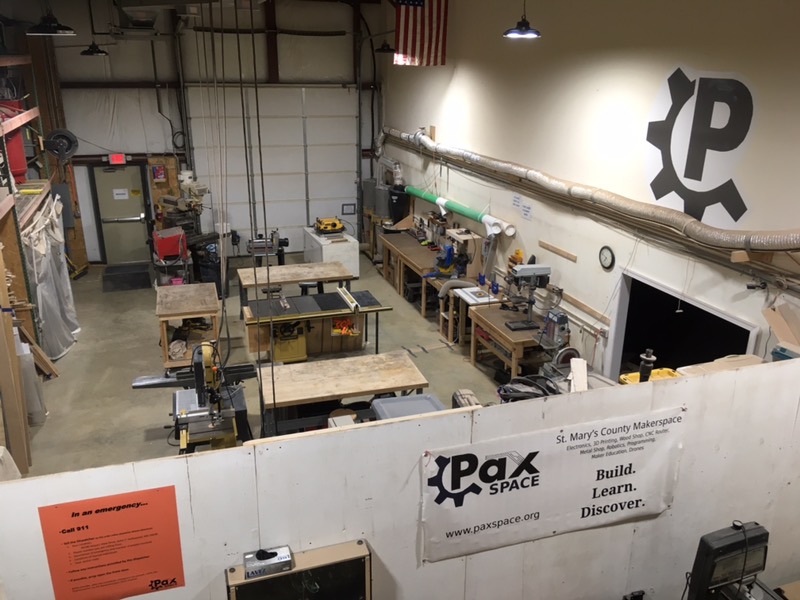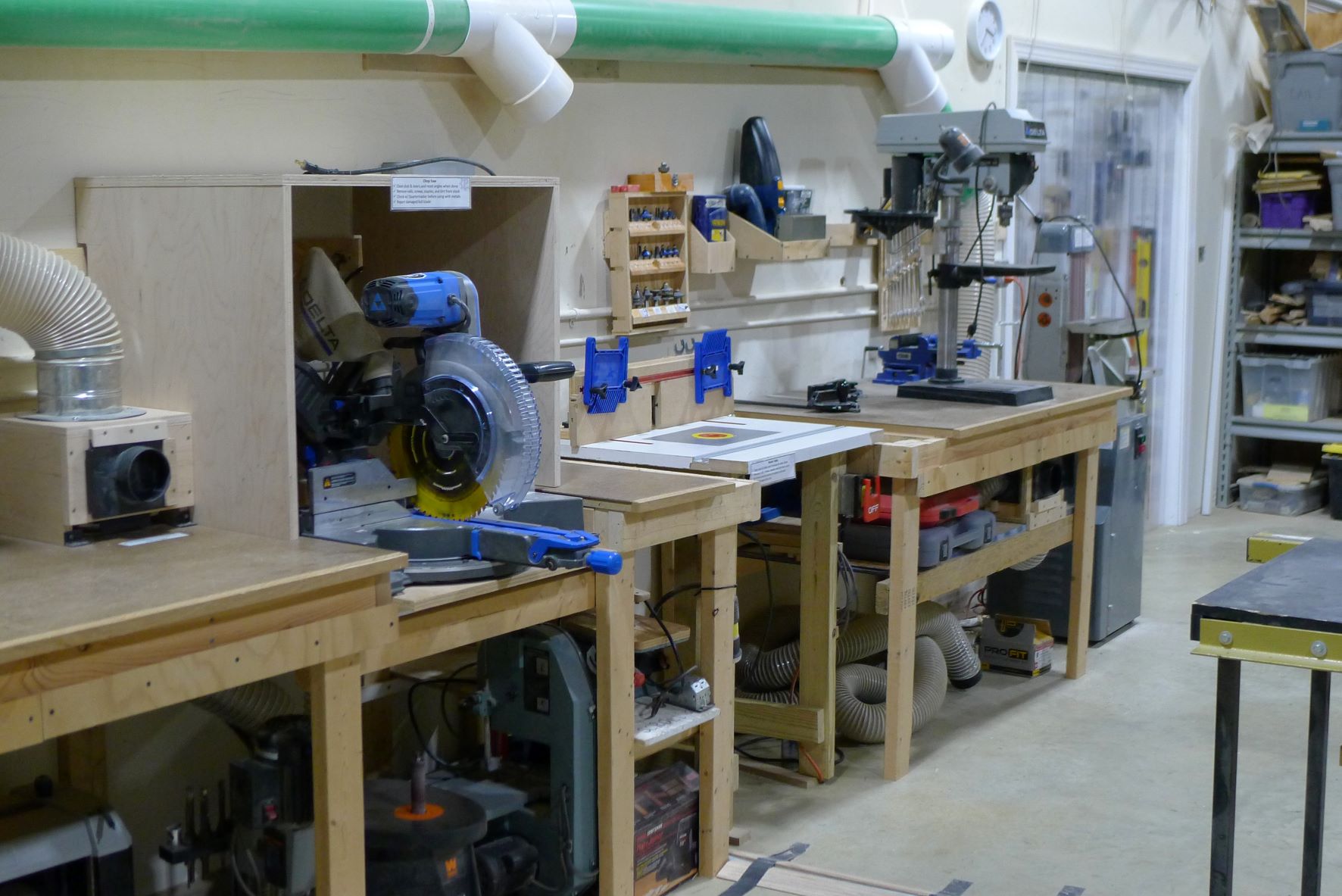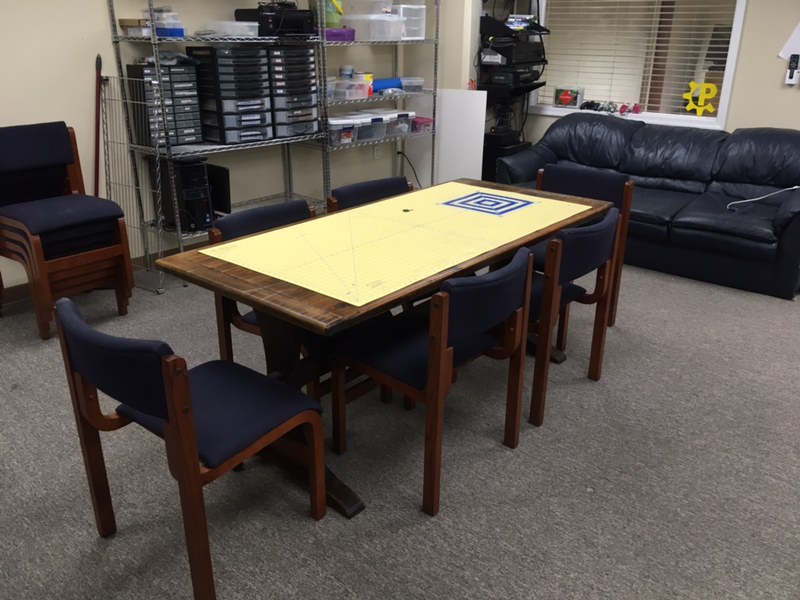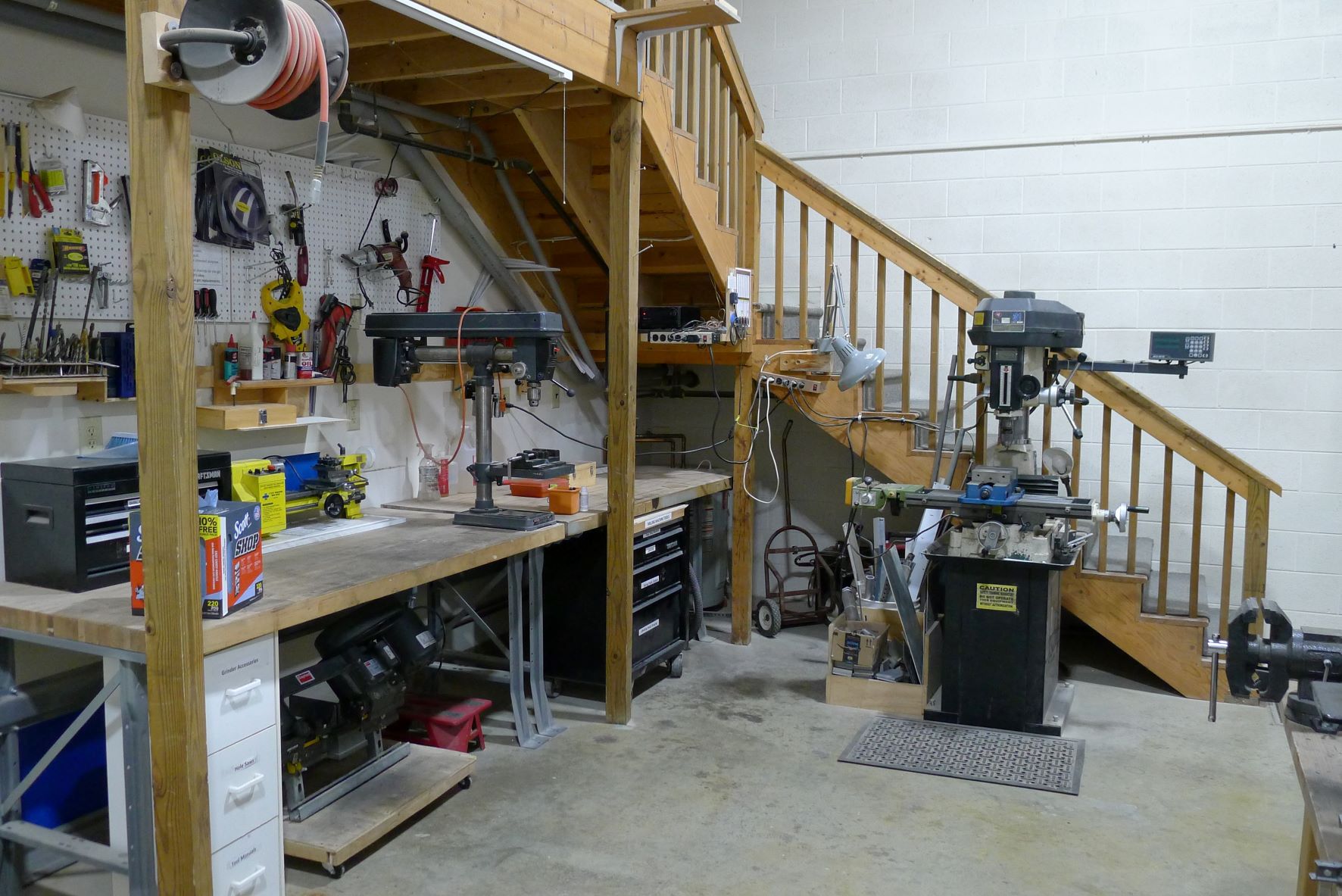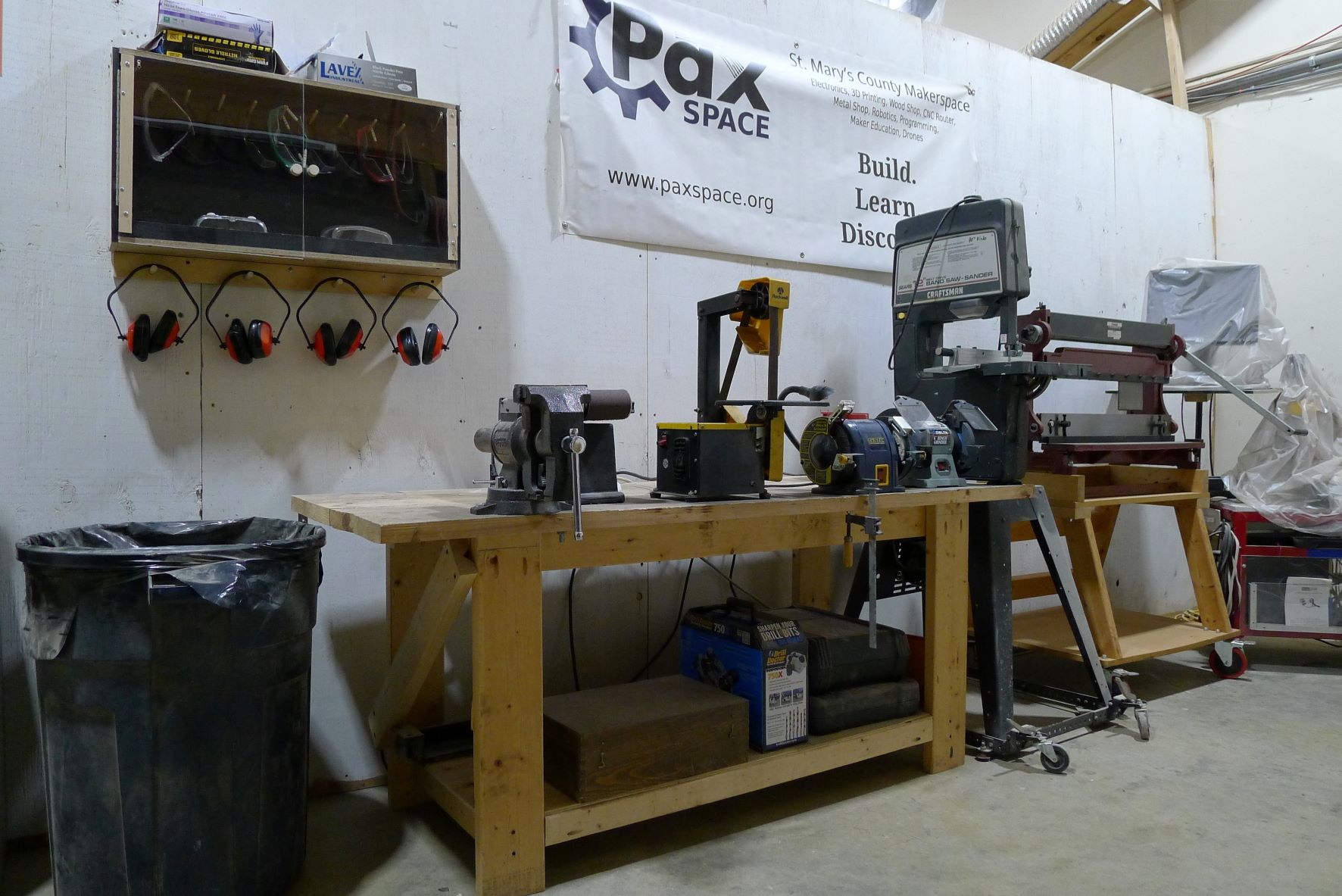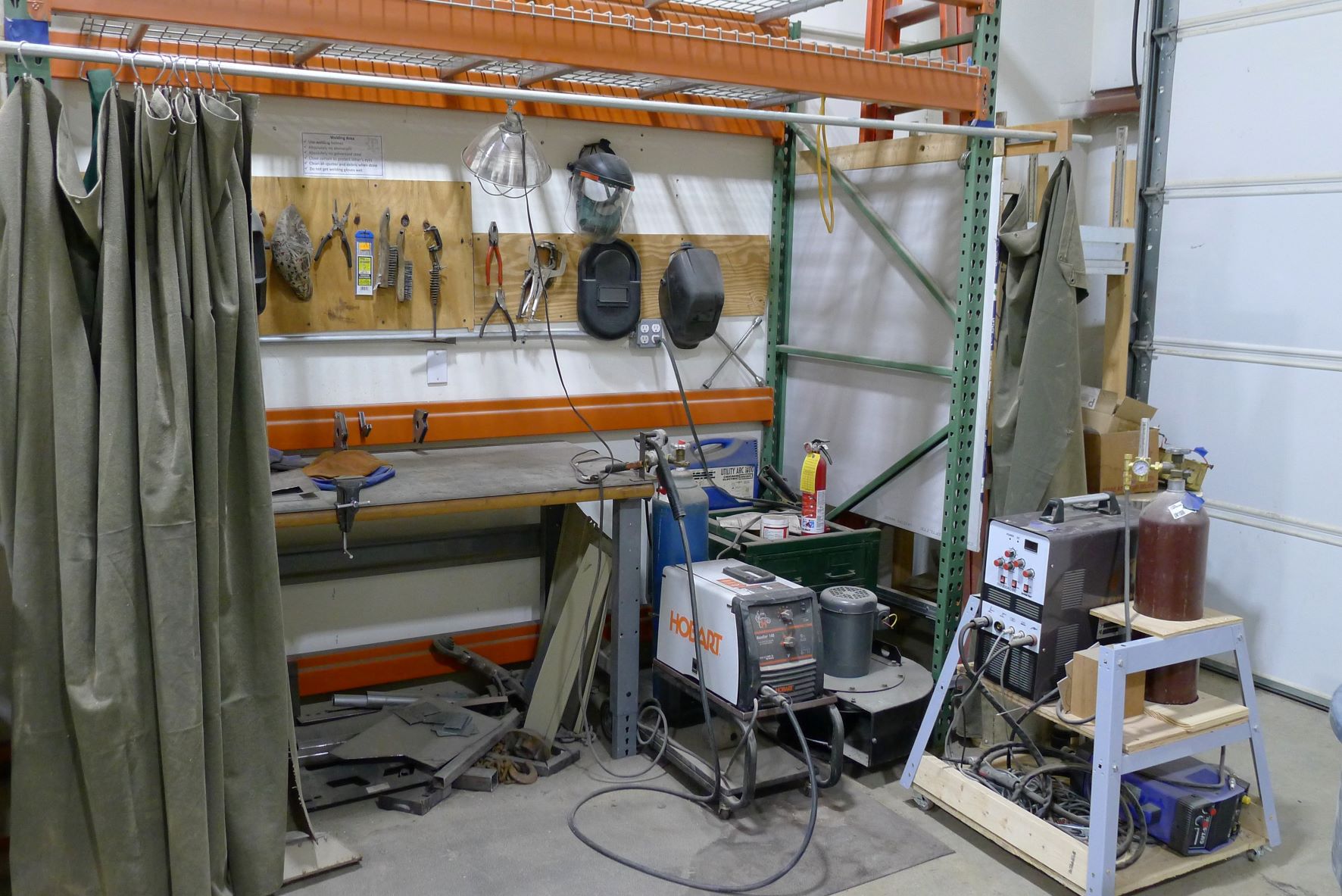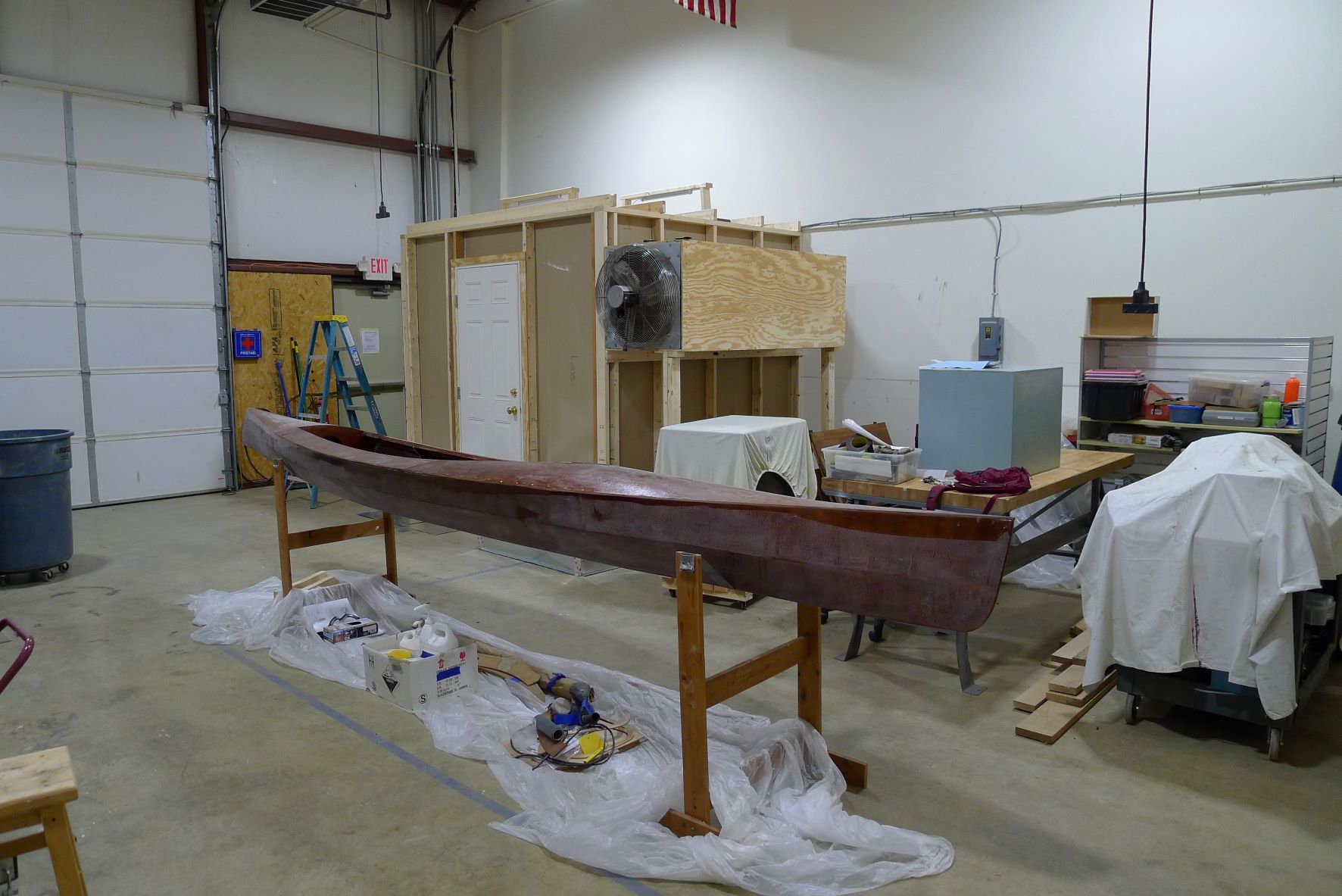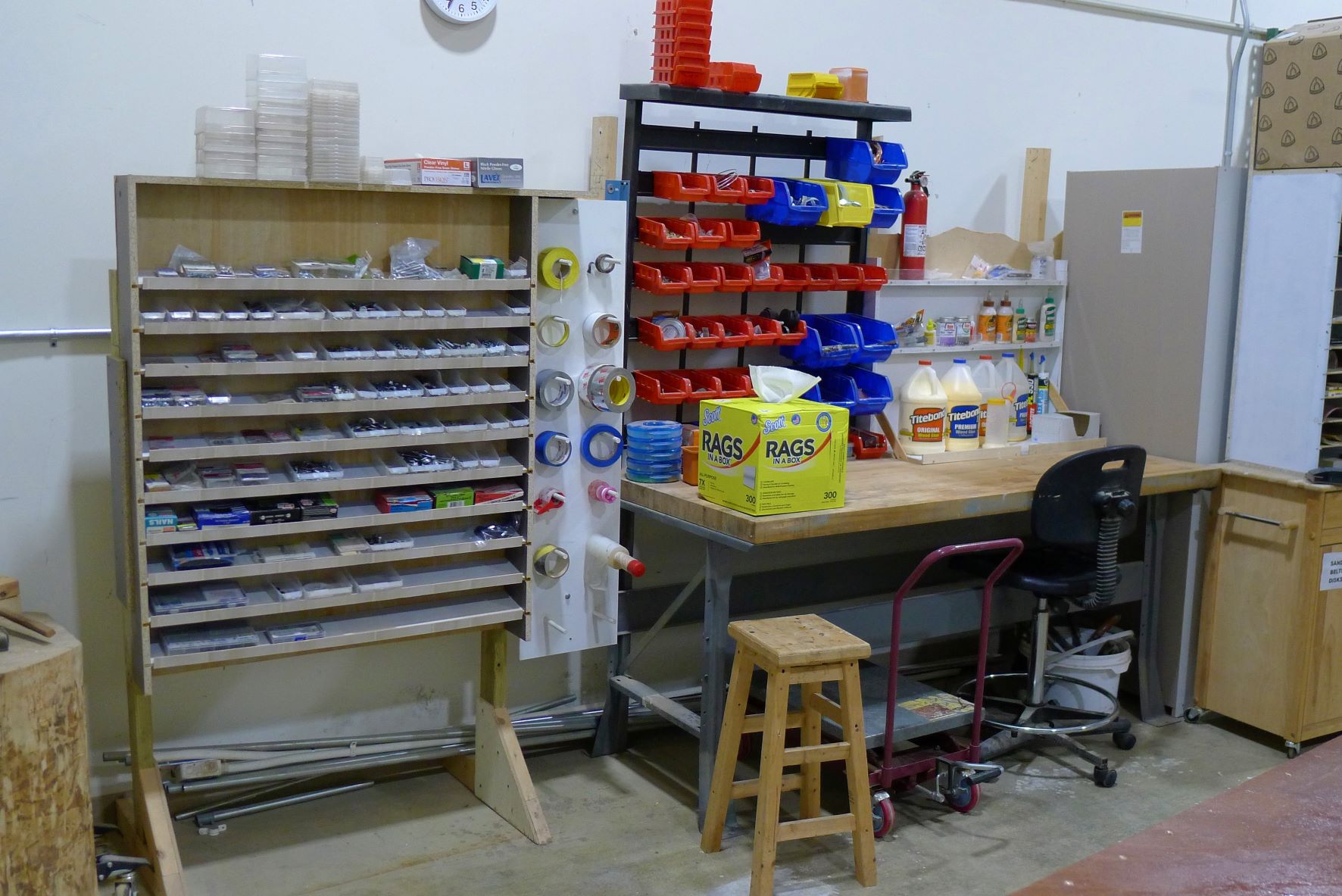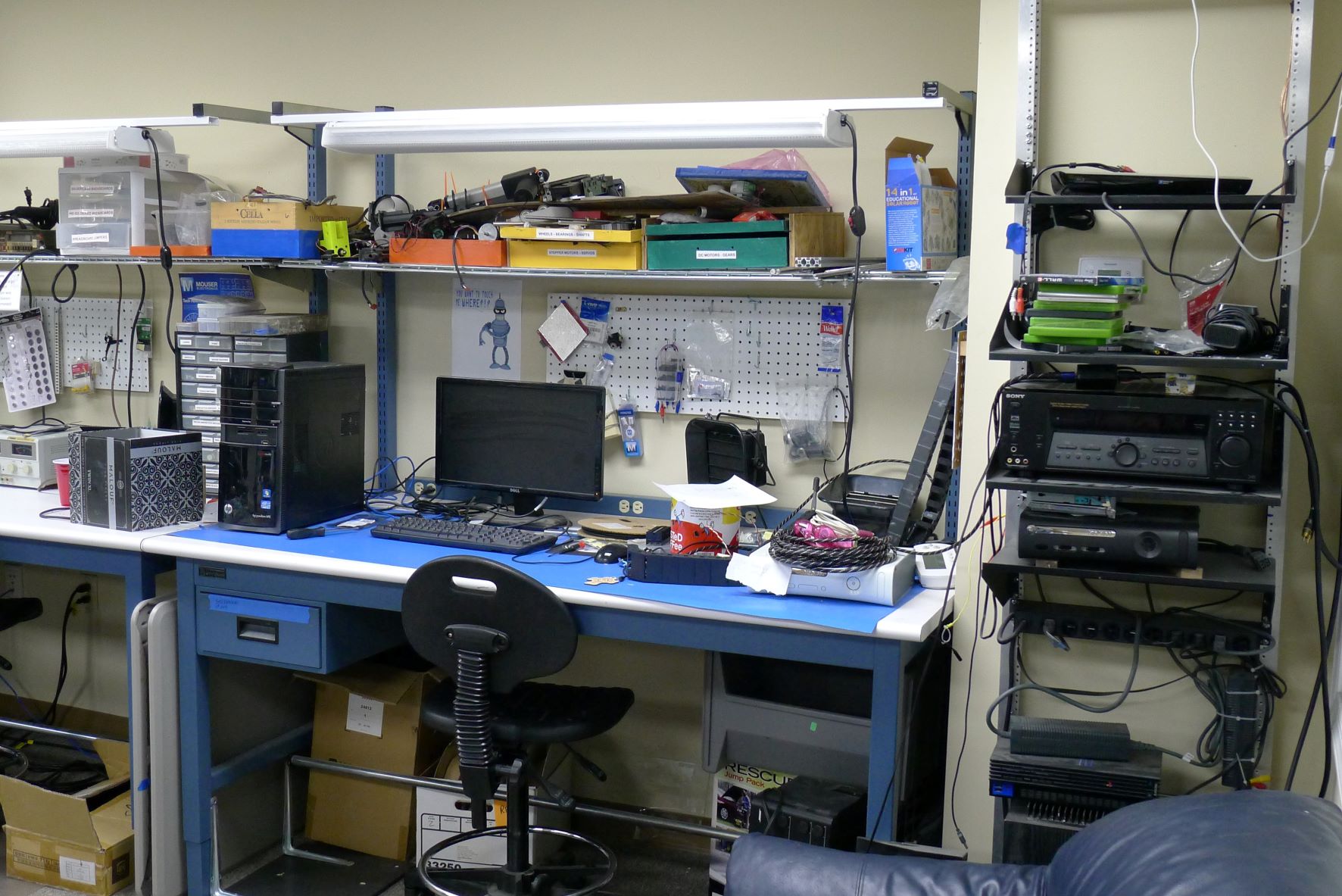 Fabric Arts and Collaboration Area
Grinding Bench, Bandsaw, Brake
Bay 7, Ground Floor
Wood Shop
Machine Shop
Media Blasting
Bay 7, Second Floor
Digital Manufacturing
Electronics Benches
Fabric Arts and Collaboration Space
Entrance/Lobby
Drink/Snack Sales
Refrigerator/Microwave
Shop Reference Computer
Bay 8
Long Term Project Work Area
CNC Router
Paint Room
Welding Booth
Free Hardware & Adhesives
---
Tools

Paxspace has an extensive collection of hand, bench and floor tools … and the collection is growing all of the time. A sampling of our major tools is provided below. A complete tool inventory is available upon request through Contact Us.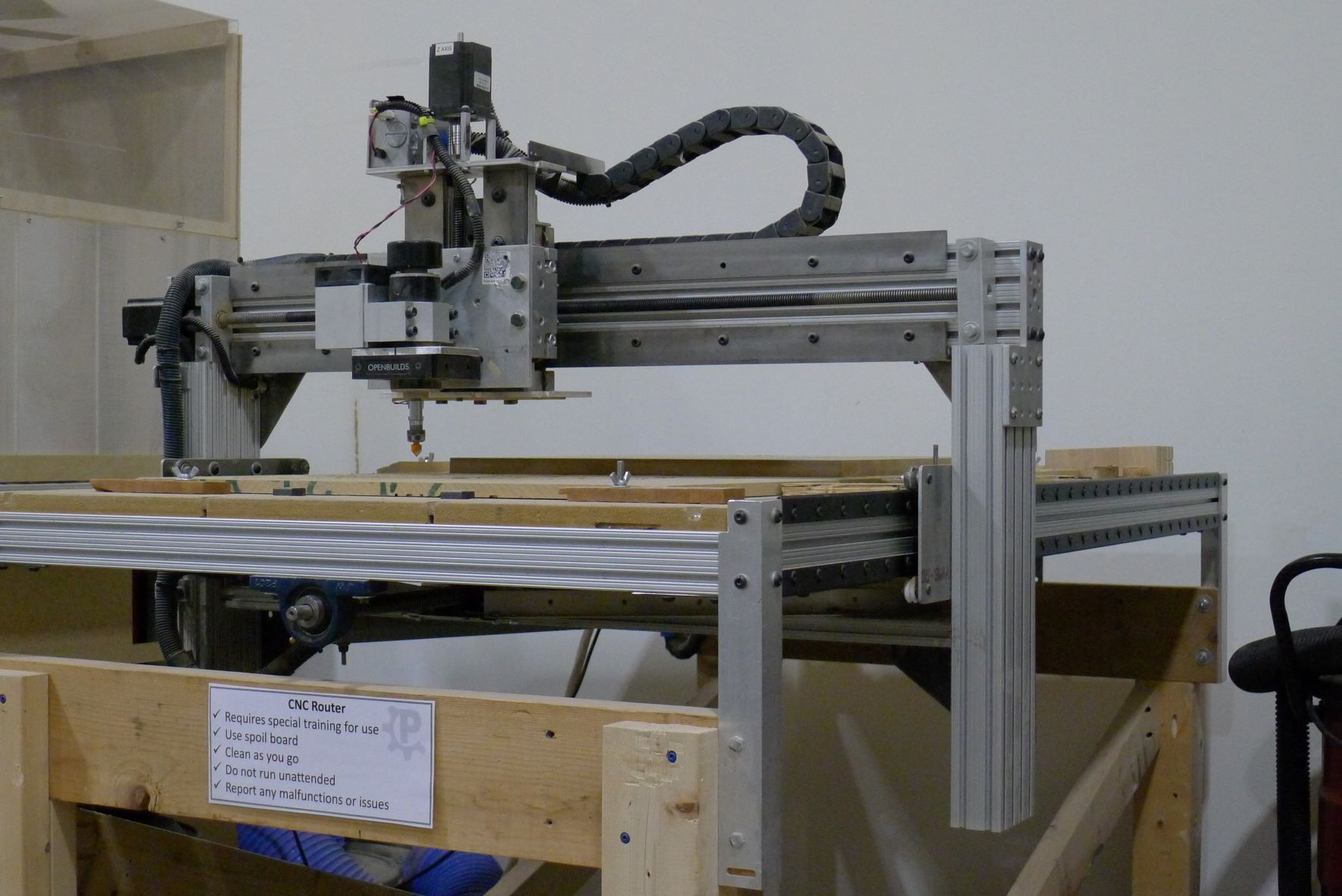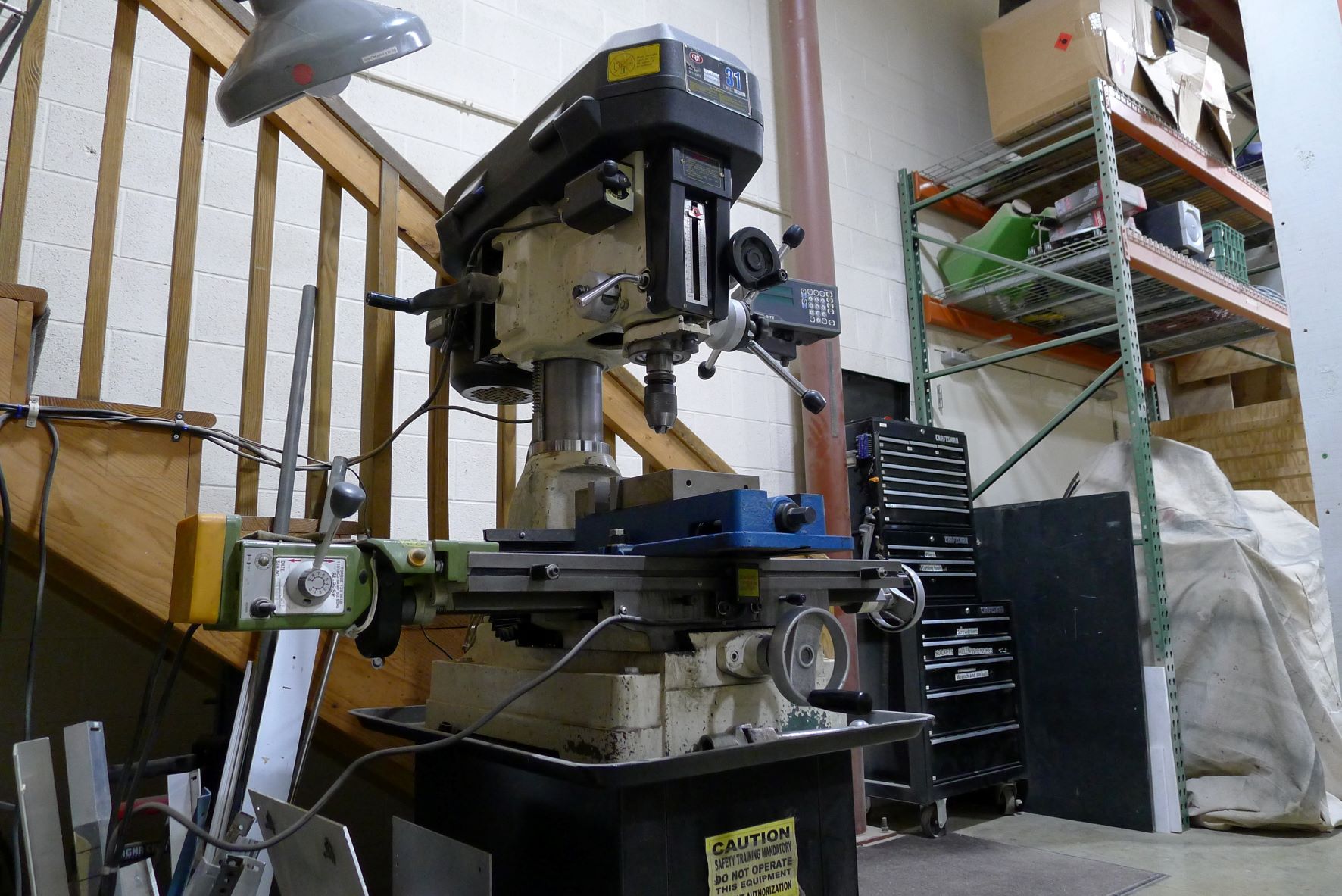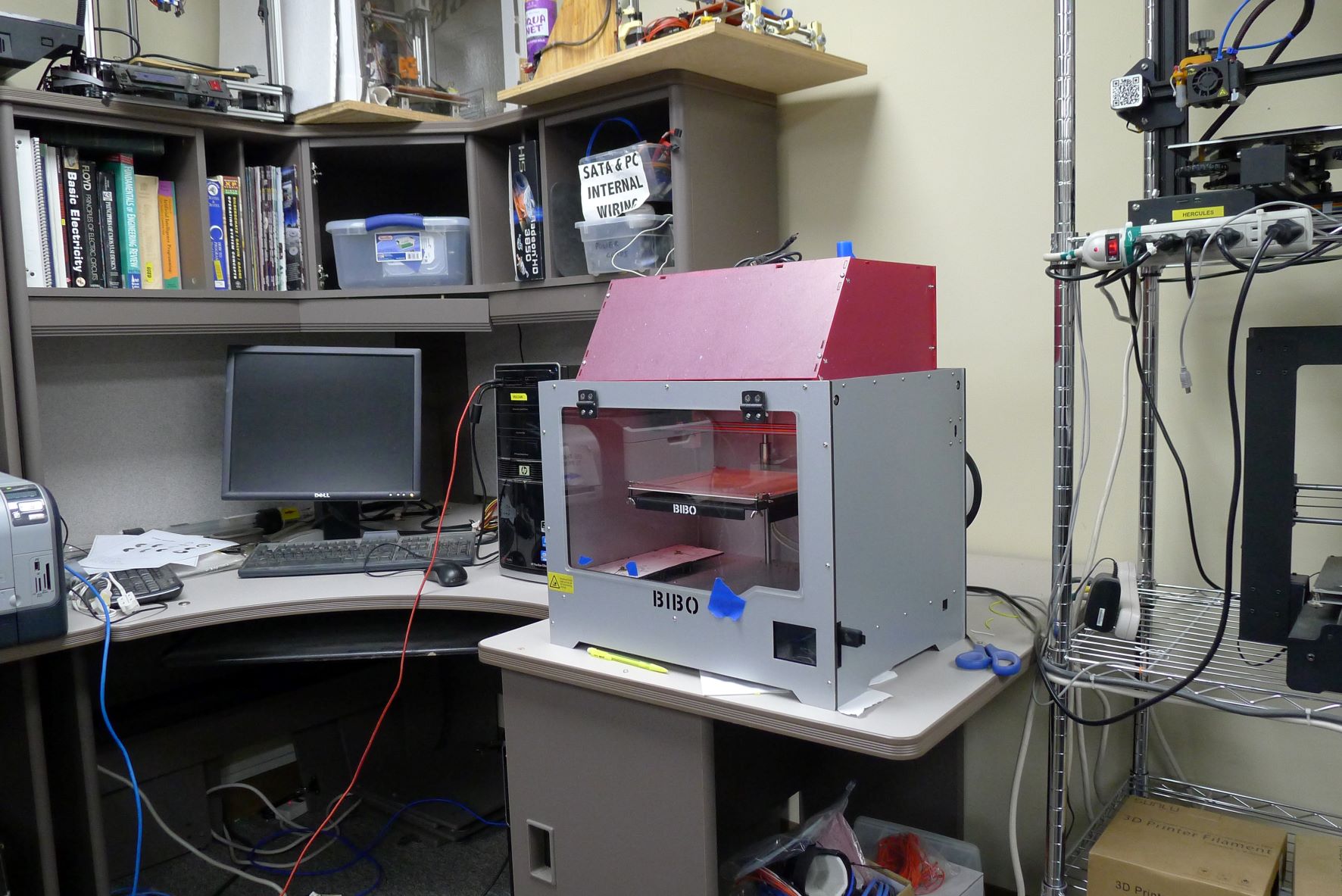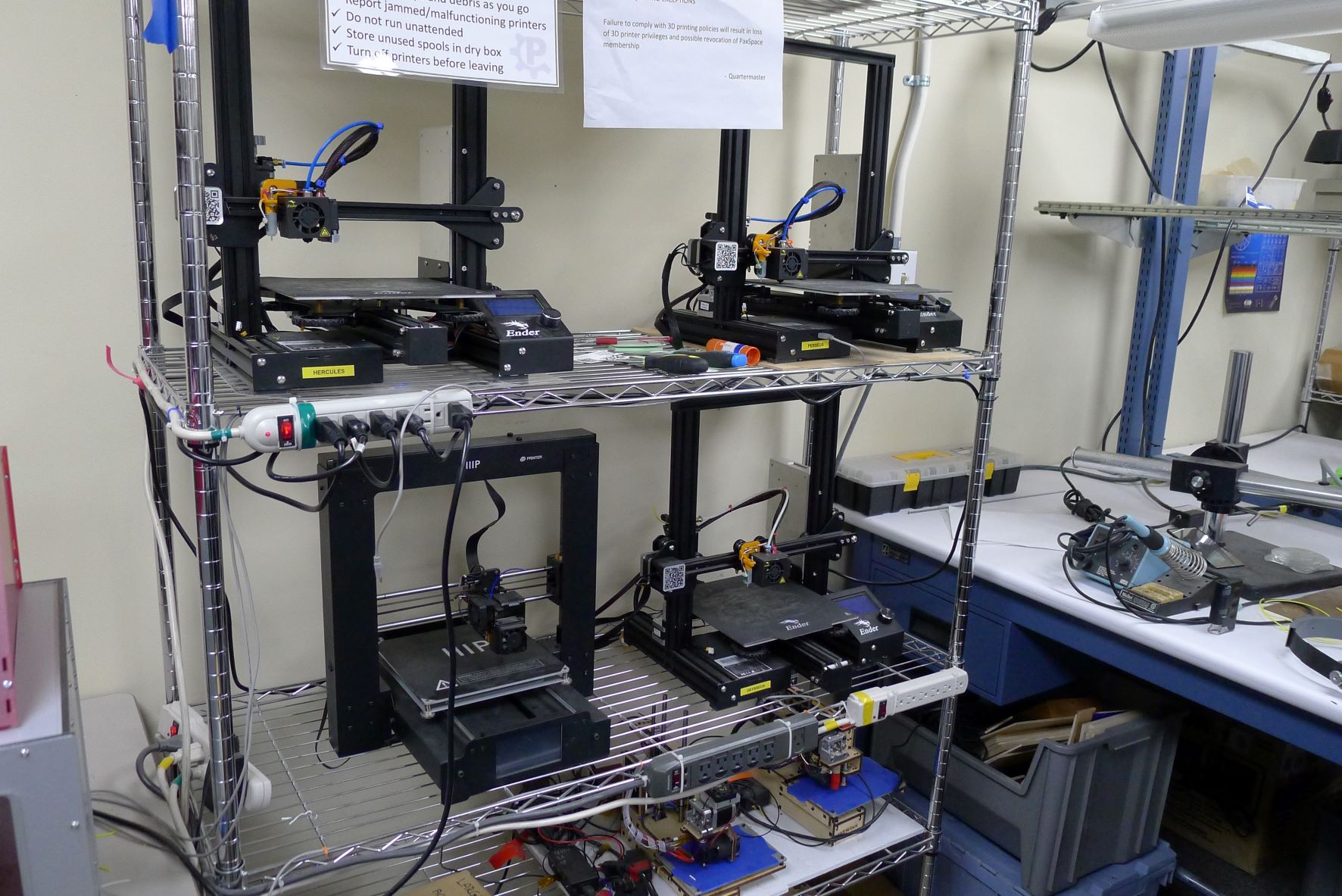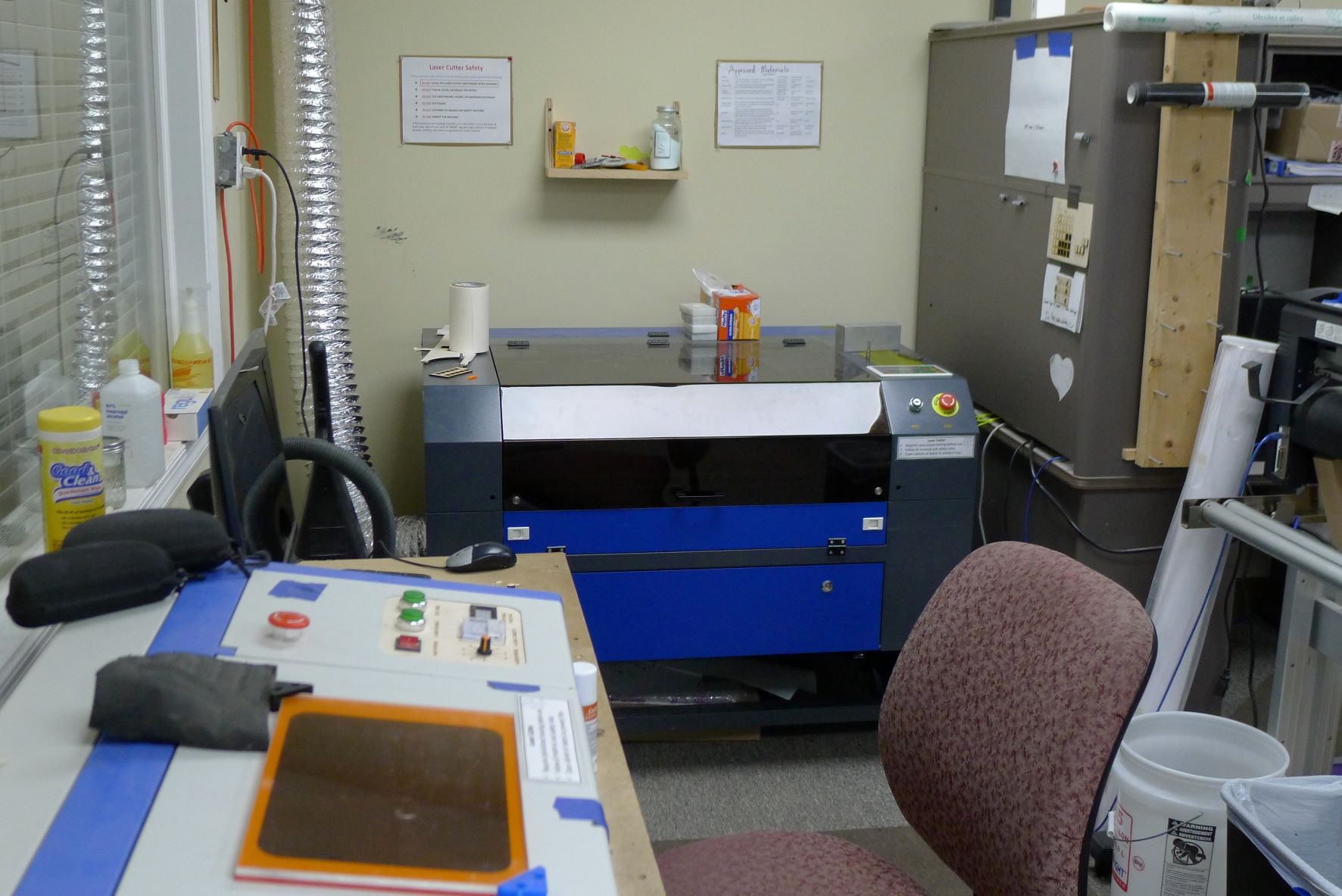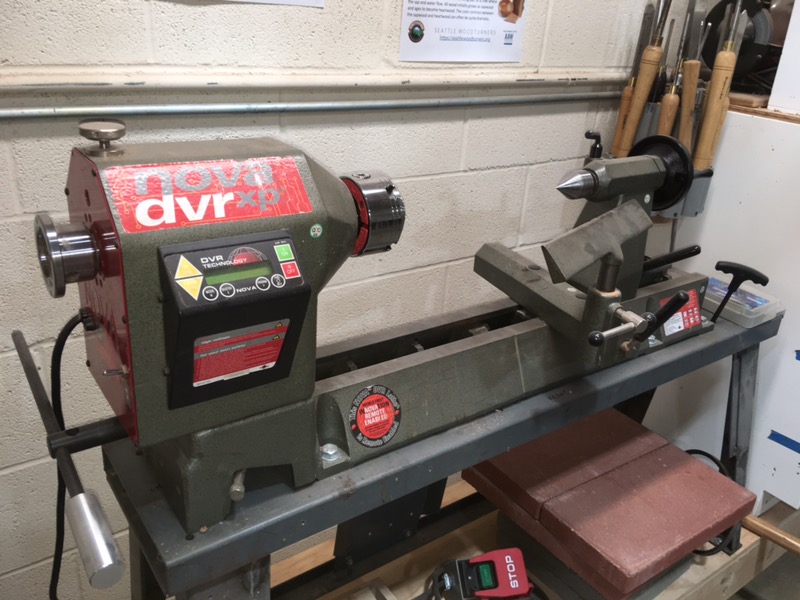 Wood Working Tools
Powermatic PM66 Table Saw
Delta Sliding Miter Saw
Dewalt 13″ Thickness Planer
Rockwell-Delta 8″ Jointer
PerformaX 16-32 Plus Drum Sander
Wilton 6″ Belt/12″ Disc Sander
Powermatic 14″ Bandsaw
Nova DVR XP Wood Lathe
Drill Press
Metal Working Tools
Enco Milling/Drilling Machine
Cummins 7″x12″ Precision Mini Lathe
Central Machinery Sheet Metal shear/Brake/Roll
Lincoln Electric Arc Welder
Handler 140 115V Wire Feed Welder
Dayton 5″ x 6″ Horizontal Band Saw
Electronics Equipment
Signal Generators
Oscilliscopes
Power Supplies
Soldering Supplies
Digital Fabrication
Monoprice IIIP Mini Delta Printer
Monoprice IIIP Maker Select Printer
500 x 700 60W Laser Cutter
Paxspace CNC Router
Vinyl Express Q60
Fabric Arts Studio Coming Soon…