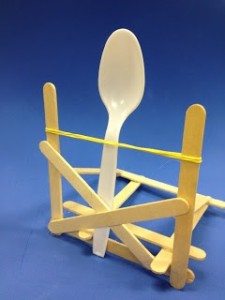 At our PaxSpace Kids Lab two months ago we had a blast building bridges using nothing more than popsicle sticks. There was one problem…we still had a ton of popsicle sticks left over. We've been trying to come up with another fun activity using the same materials and finally decided it was time to build catapults! With popsicles sticks?! Yes! We will be holding our first PaxSpace Kids Micro Pumpkin Chuckin' event. During the event we will discuss many different types of medieval ballistic weapons and, given time, attempt to build as many as possible. Our ammunition will be those tiny little candy pumpkins all kids love!
There is no cost for this event but space is limited so please register here.
Please contact Nick Clark directly if you have any questions.