At PaxSpace, we use an event manager that ties in nicely with our website. It allows us to schedule out events and modify each event's contents without needing to go to another system (keep a watch on our events as we're going to be adding a multitude of classes starting the first week in December!).
The thing is that its not directly tied into a Google Calendar and I do not know about you but that's how I keep myself on track as its on my phone which never leaves my side!
Thankfully we have a solution for that!
All you need to do is add our event calendar's iCal feed (located at  http://staging.paxspace.org/events.ics ) to your google calendar!
This is just as simple as following the screenshot below or following these Google Instructions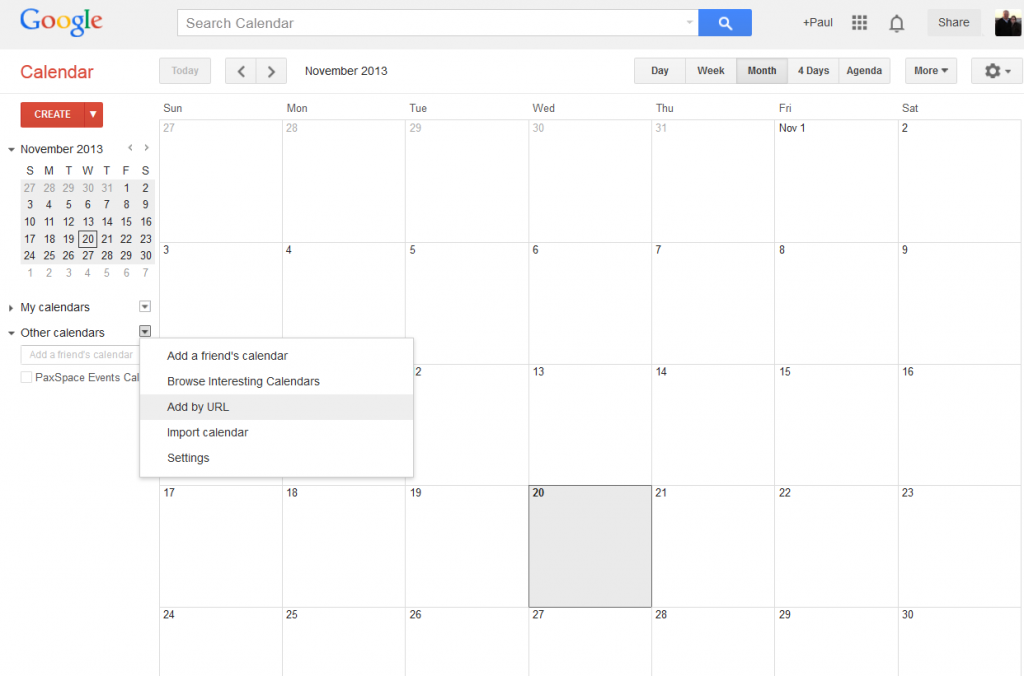 You will also notice that we've embedded the same google calendar into our website.
Hopefully this will make it easier for some to keep track of whats going on at PaxSpace!