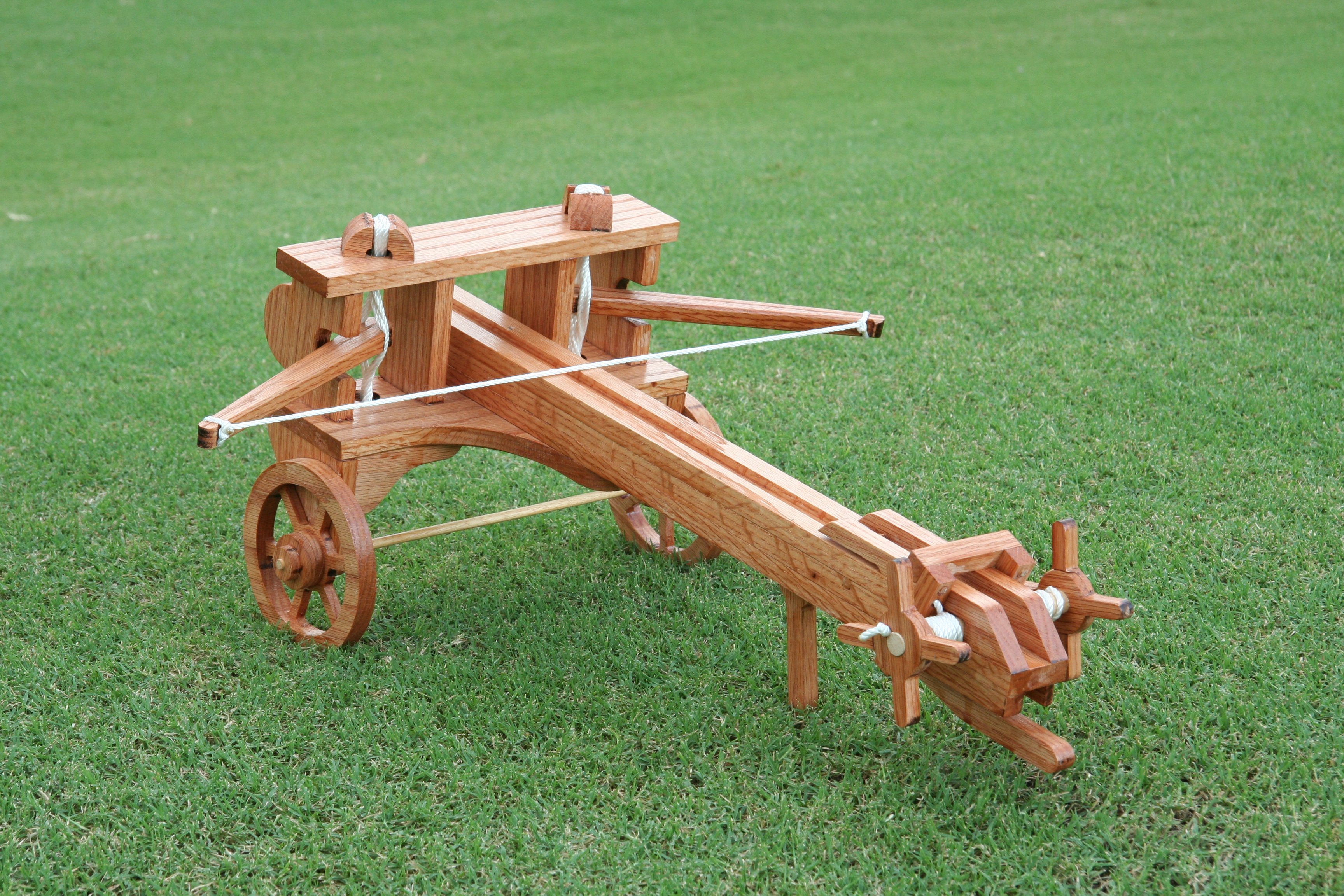 As most of our faithful followers have  seen either here or on Facebook, we will be hosting a Summer Open House and Catapult Competition on July 13th.
Registration has been slower than we would like and I wanted to make sure it was clear what we have planned.
We are not planning on catapults that rival the ones at Pumpkin Chunkin.
We're looking for catapults that fit within a 3'x2'x2′ area.
They are going to throw tennis balls.
You can see more detailed rules here.
That's all!!
Honestly something most of us could build with a quick trip to Lowes and a few nights of work.
Don't have woodworking equipment or experience?
No problem!
I know of a local Makerspace that has everything you need with the people willing to help you learn!
All joking aside you do not have to be a member to compete and we're actually hoping for a huge public turnout.
If you are ready to register a team please go do it now!
Deadline for registration is June 20th.
Nick